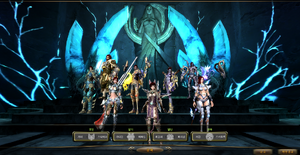 This is a function allowing a player to enter a password to preserve their character and prevent any damages to it. If a character is sealed, all information such as equipped items, owned items in the inventory, and mailbox will be locked together.
Introduction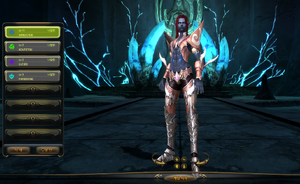 Character Seal is a locking function that protects a player's character and assets from damages such as account pirating and hacking. This function uses a lock device requiring a password in the lobby where characters are listed.
How to Use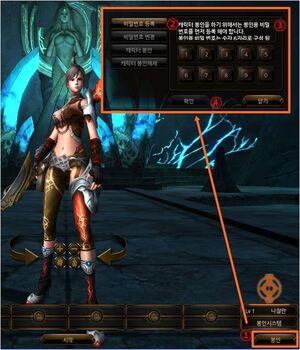 Instructions for using the Character Seal system:
To Register a Password
To seal a character, you must first register a password for the seal.
The password consists of 6 digits. Once you enter the password and click on [Password Registration], it will be registered for your seal.
To Change Your Password
If you wish to change your password, you can change it by clicking on [Change Password].
To Seal a Character
After registering your password and re-entering it by clicking on the [Character Seal] button, click [Ok] to complete the sealing of your character.
To Release a Character
To release a character seal, click on [Release Character] and re-enter your password, then click [Ok], and the releasing of your character will be complete.
___________________________________________________________________________________________