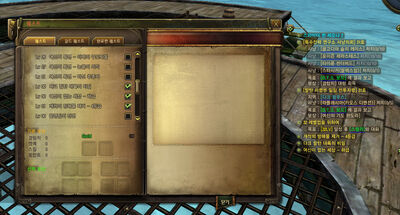 In Dragona, the Quest is a system that is helpful for understanding the overall story of the game and acquiring various game information such as how to use a system and move between areas.
How to Use
Quest Acquisition
The method of Quest acquisition is classified into acquisition through conversation with NPC and automatic acquisition.
Quest Acquisition
While talking with NPCs in each village, you may acquire quests.
All the quests automatically acquired are called "Bijou Quests." The icon is displayed on the bottom of the mini-map within the game, and when the quest is selected, it is automatically acquired.

Proceed with Quest
The quest in progress is classified into the following characteristics.

Complete of Quest
You can receive a reward after completing a quest. Sometimes you will be allowed to select one.
___________________________________________________________________________________________